Block Configuration
Move Block
Click on "

" to move a Block
The user can select a block to move it to a precise destination by selecting the provided options: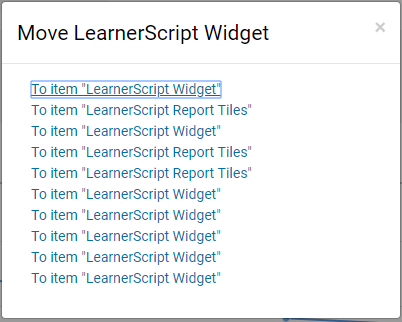 Click on "

"settings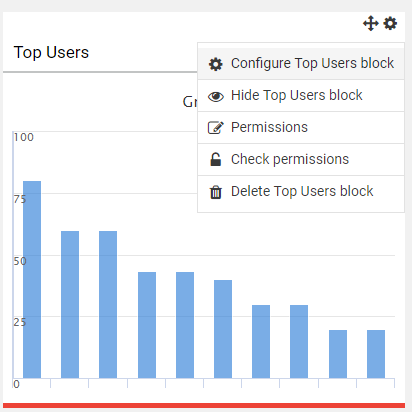 To Configuring a Report Tile block
Block setting:
Mention Block Title
select the report to configure a widget from the List of Reports.
Click on the Disable widget Header & action to disable the header of block.
Click on Report Content-Type to choose the type of report from the drop-down
Click on  Colour to set the color of the block.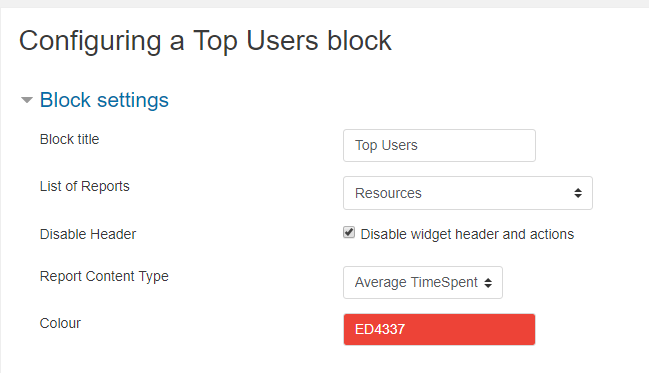 Where this Block Appears:
Original block location Show the location of the block
Click on Display on page types to change display page.
Click on Default region to change the place of a block (ex: left or right).
Click on Default weight to change the Default weight

On this page:
Click on Visible to show the block on the Dashboard or not.
Click on Region to align the block on the page.
Click on Weight to change the weight of the block on the page.

Hide Report Tile block
Using this option, you can hide the selected block on the Dashboard.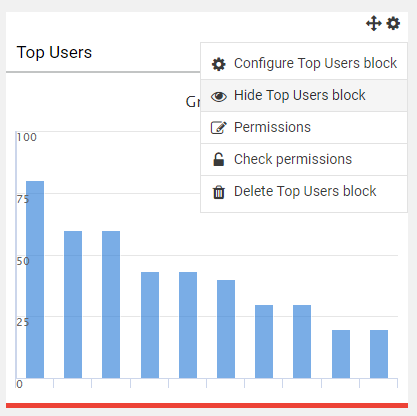 Permissions
Using this option, you can enable the permission for the roles to:
Assign permission to the specified role to Edit block settings
Assign permission to the specified role to View the block.

Click on Advanced role override to override a user permission.
Check permissions
Click on Check permissions to check the permissions of users.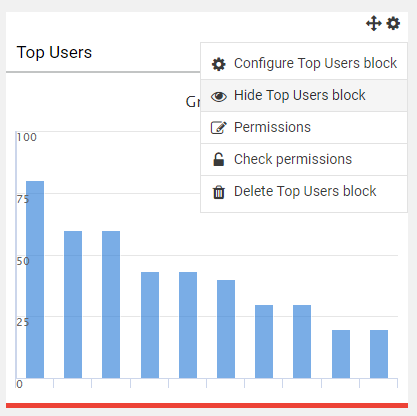 Click on Search to search the user to check permissions.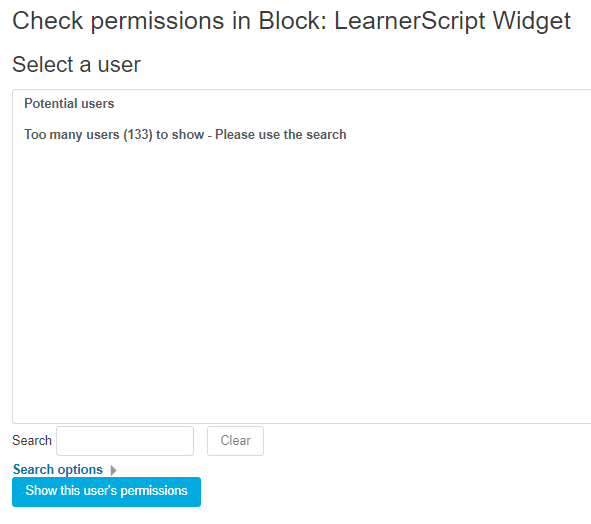 Click on Search options to select the checkbox as:
Keep selected users, even if they no longer match the search
If only one user matches the search, select them automatically
Match the search text anywhere in the displayed fields

Delete Report Tile block
Select the checkbox Delete Report Tile block to delete user block.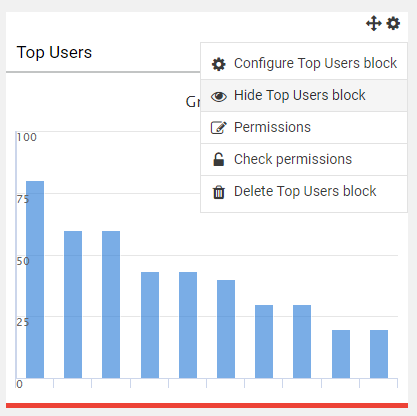 Click on Yes to confirm the deletion of the report tile.