Conditions
The Conditions describe the logical functionality of the report which helps the report to include the logic and function with more effectiveness.
Select the Conditions button on the top left corner.

To add a condition, select the drop-down buttons from theList of Tables and Column drop down
Add the tables from the suggested List of Tables drop-down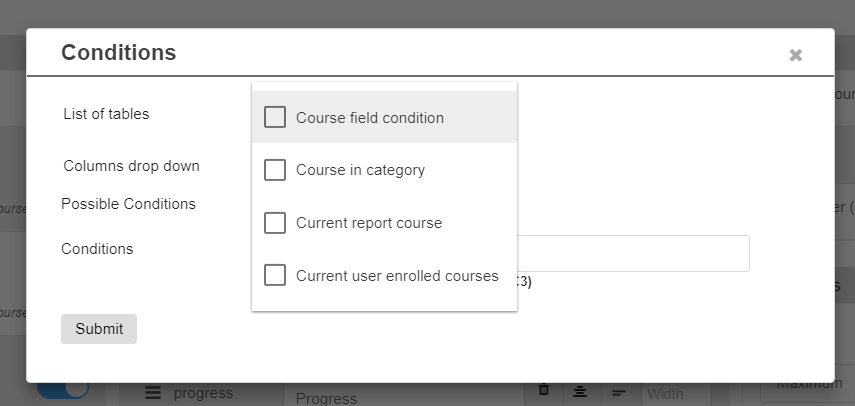 Add the columns from the Column drop down button to which condition should be applied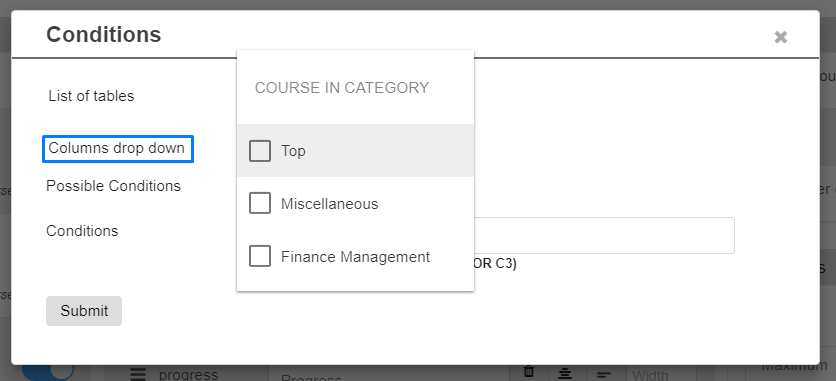 Enter a valid Condition (Ex: c1 and c2) or (c4 and c3)
and update the condition by using Submit button.