Widget
Click on Add Widgets/Tiles and select Add Widget.

Select the report from the list of reports in Add Widget to Dashboard tab which shows the Report Name, Report Type and Position.
In the list, the user can see all the type of reports except the Static Reports.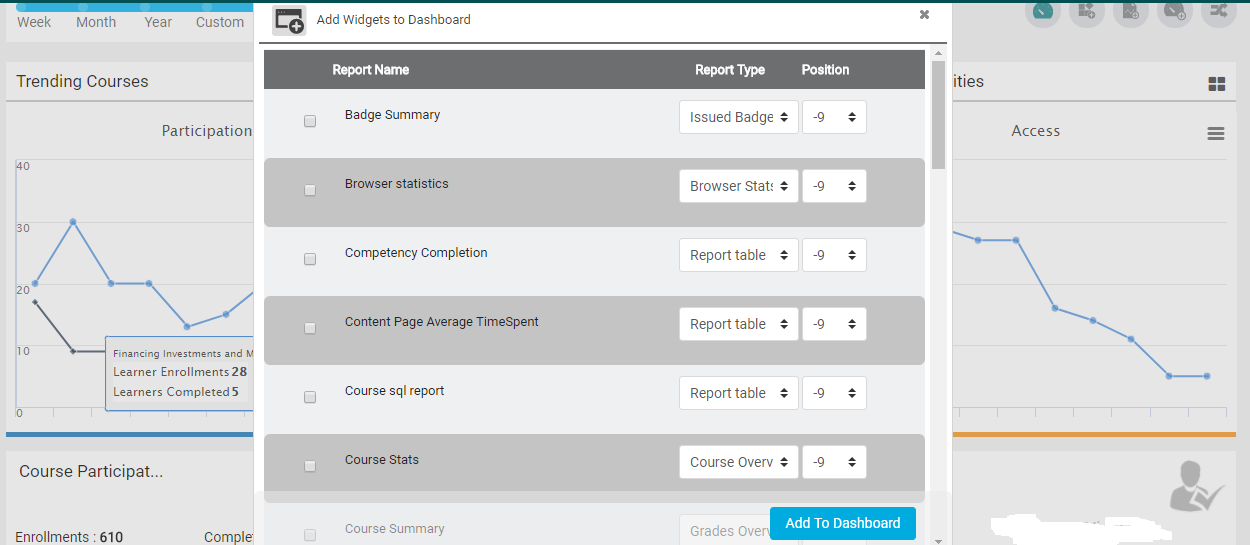 Select the report by clicking on the checkbox beside the Report Name.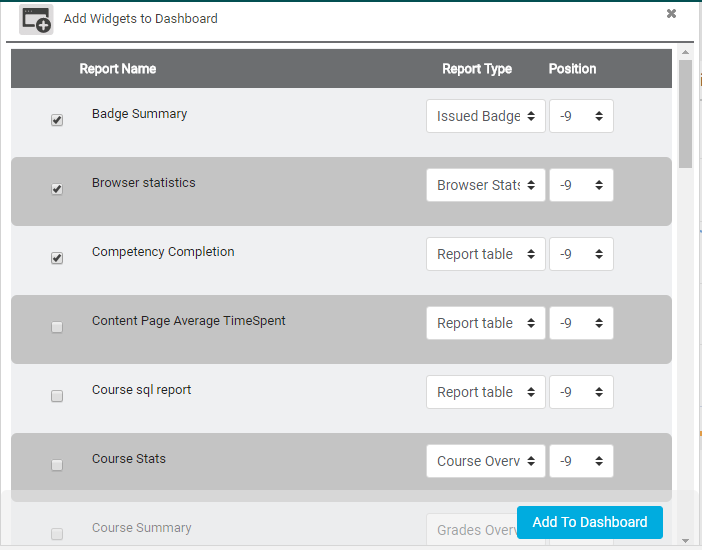 And click on Add To Dashboard.
NOTE:
Using Add Widget, the Admin can create various graphs with the same report by selecting different fields.
The image below shows how created widgets look like: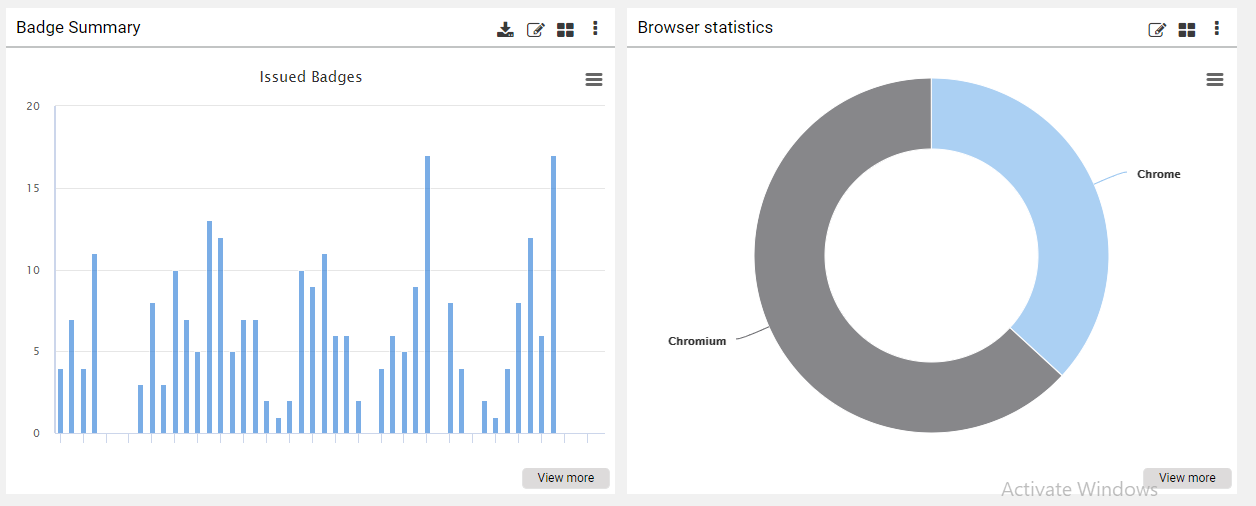 Once the widget is created, it provides download options to the user:
Using "

" the user can:
Download PNG image
Download JPEG image
Download PDF document
Download SVG vector image