Tiles
Click on Add Widgets/Tiles and select Add Tiles.

Select the report from the list of reports in Add Tiles to Dashboard tab which shows the Report Name and Position.
In the list, the user can view only Static Reports.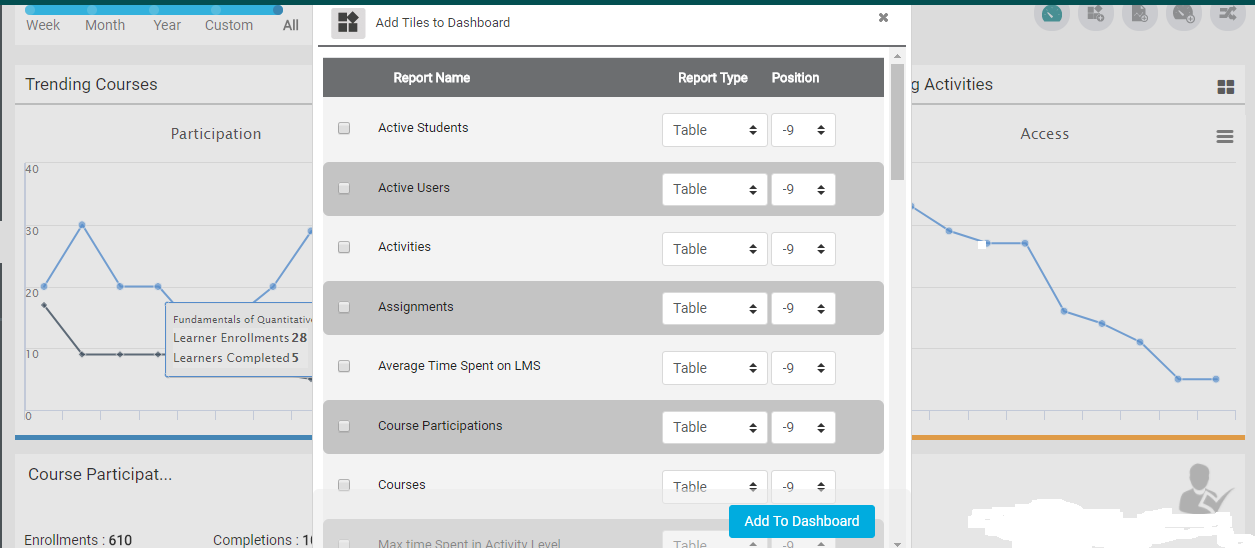 Select a report by clicking on the checkbox beside the Report Name.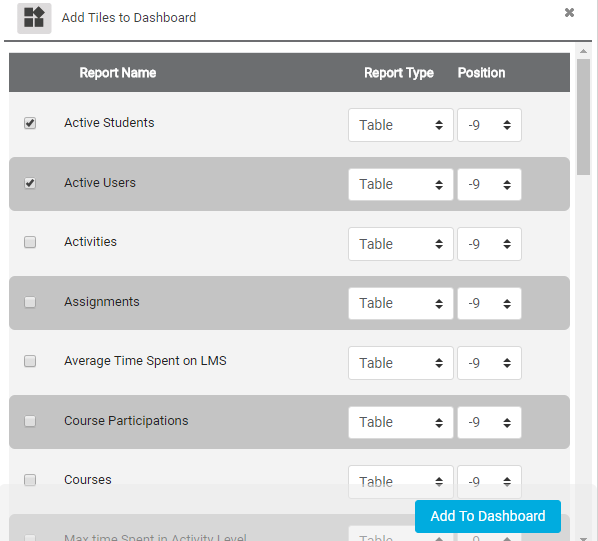 And click on Add to Dashboard.
Delete a Tile

Please Turn editing on as adimn.

Click on the More settings drop down of the Tile, need to be removed and click again on Delete Report Tile block to delete it.

Finally, click on Stop customising this page to get out of customization mode.