LearnerScript Compatible with Moodle 3.9 Now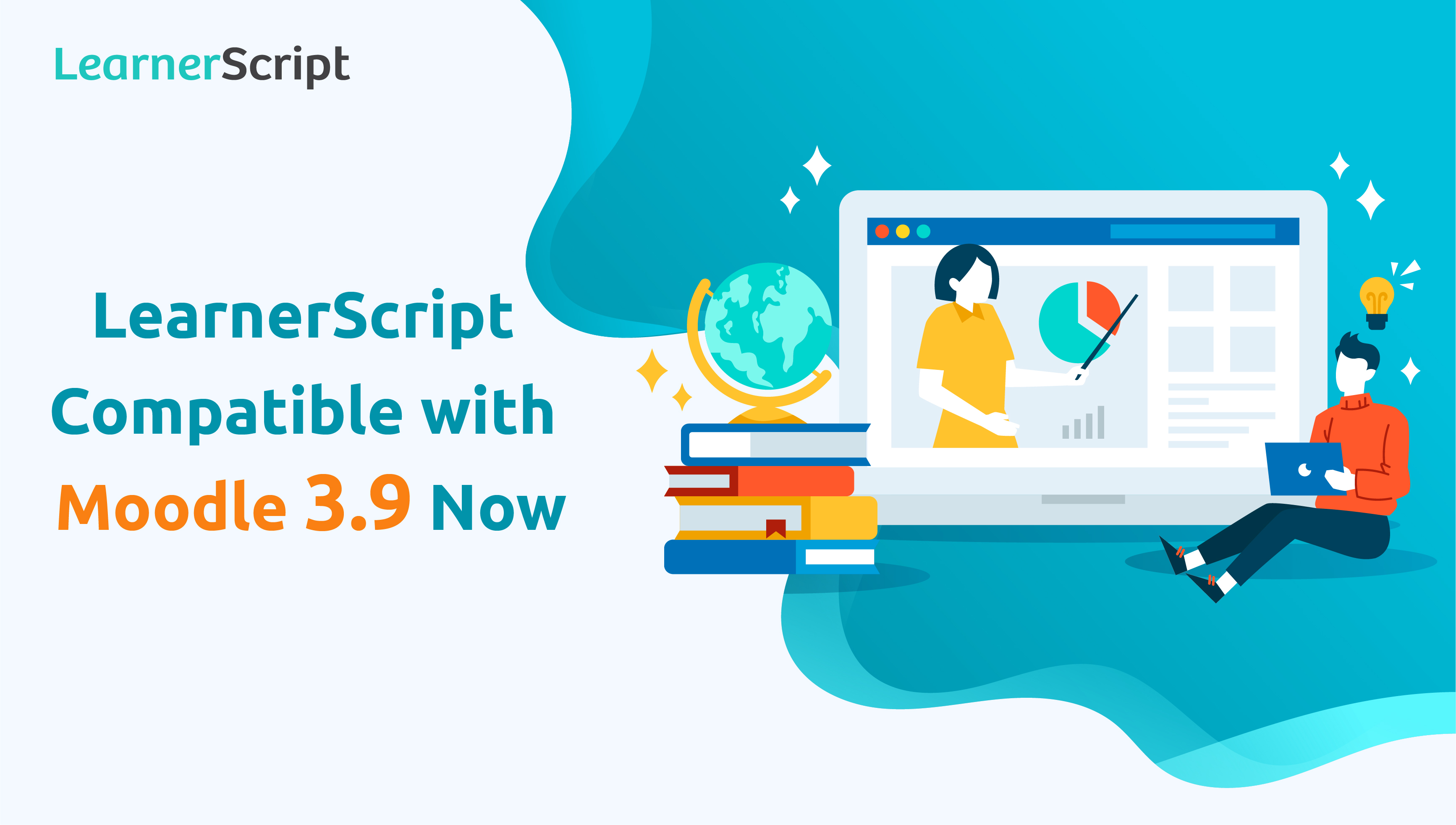 LearnerScript gets compatibility with the Moodle 3.9 version done.
In June this year, Moodle HQ released the latest update of Moodle LMS – Moodle 3.9 version. As the routine part of releasing the new updates, the latest version is the first of the two versions a year.
Here are the Moodle 3.9 new features/ improvements. Of course, in brief!
Add and make H5P activities gradable; that means, you can add H5P activities as an 'Activity' in Moodle.
Easy to copy a Moodle course. With that, it seems those days of 'backing up Moodle course' to copy are gone.
Safe exam browser from Quiz Settings
' Go to Top' link to save your mouse wheels from wear and tear
Private files bulk deletion
Tweaks to 'Turn edit on' button
Improved to search filter for participants
Social network site MoodleNet from where you can search and import content
And sundry.
For complete Moodle 3.9 release notes, visit the site.
Some of you know that LearnerScript is a Moodle analytics tool. The tool is available as a plugin for plain Moodle and IOMAD platforms.
As it was before and it will be in the future, LearnerScript finishes off its compatibility process, and now, the tool is compatible with Moodle 3.9 version.
In case you want to switch over to Moodle and this Moodle learning analytics, write to us. And we will get back to you as soon as possible.