Export Moodle reports, access them anywhere & anytime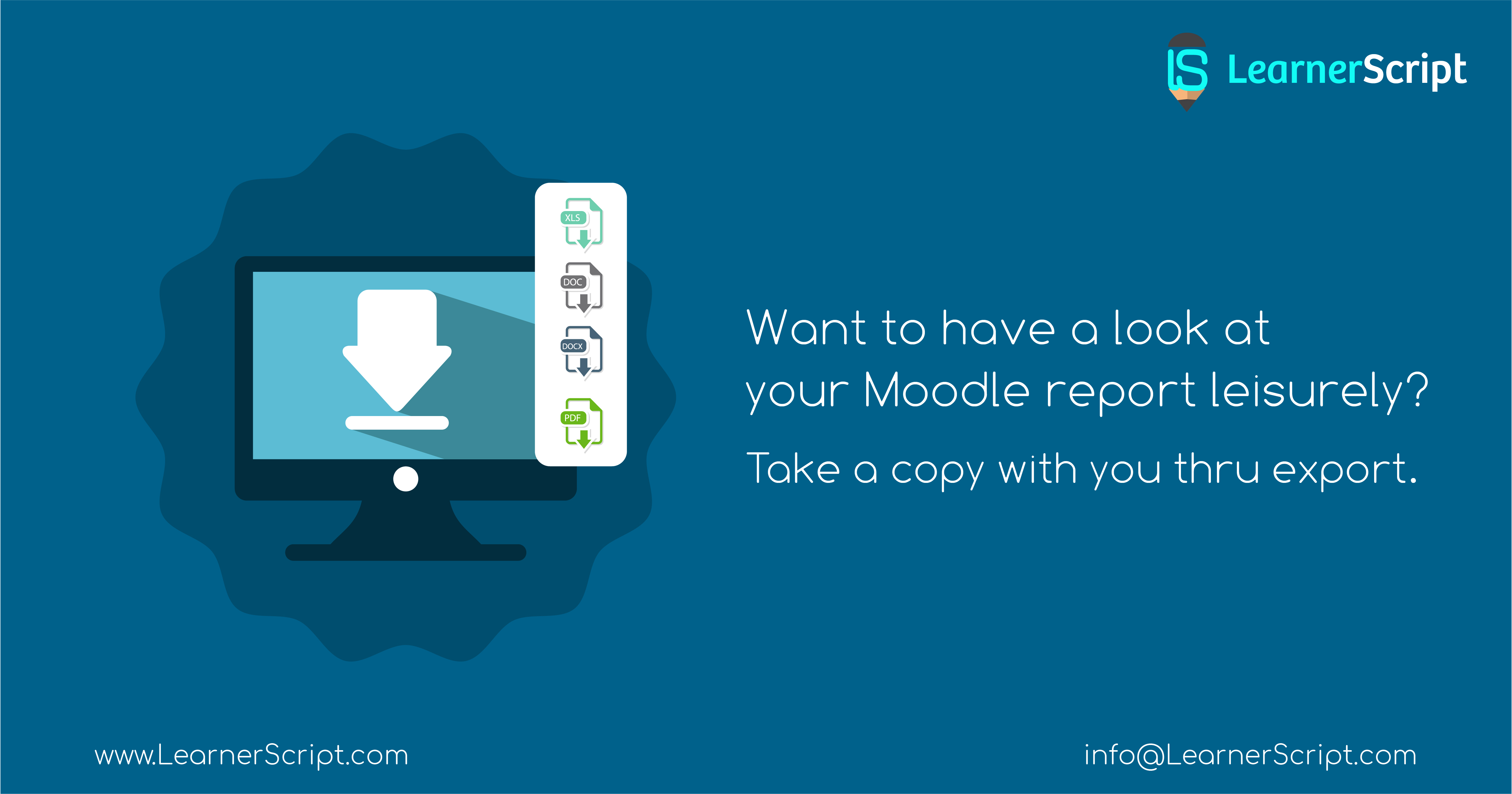 Without a proper reporting platform, eLearning industry is anything but unorganized. To have organized, efficient learning/training and development, learning analytics (here, for Moodle LMS) have no substitute. Besides, the engagement of stake-holders plays a key role here. The export Moodle reports feature on LearnerScript does the same for your Moodle users.
So, you may ask me why you need export facility on LearnerScript for Moodle reports? I can view the learning analytics right there in Moodle LMS, can't I? Of course, you can. As I have discussed in one of the blogs earlier, you may get tired of logging in to the popular eLearning platform, each time you want to draw insights from Moodle learning analytics
For above all else, engagement matters for learning and development!
To address this issue and to make it for your engagement sake, export Moodle report feature is made available on LearnerScript. That is, with this facility, you can export any of your Moodle reports in the required format from your Moodle LMS. That you can have a look at the learning analytics at leisure – wherever, whenever and in whichever device you like to see them on.
You, if you are a manager, can do the same for your stake-holders and chart a future course of action for their learning/training and development.
Before you get to know the export formats available on LearnerScript, let me tell you something interesting here. You can export a graph as an image. Or you can export a Moodle report as in tabular form. See the image here below to understand the difference.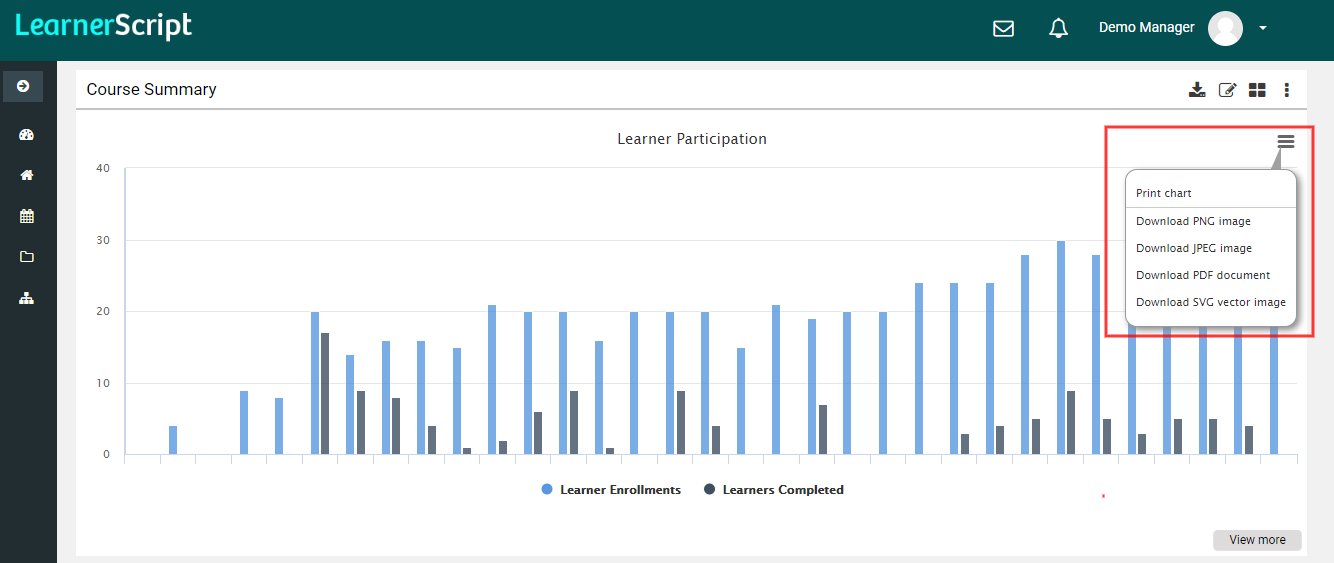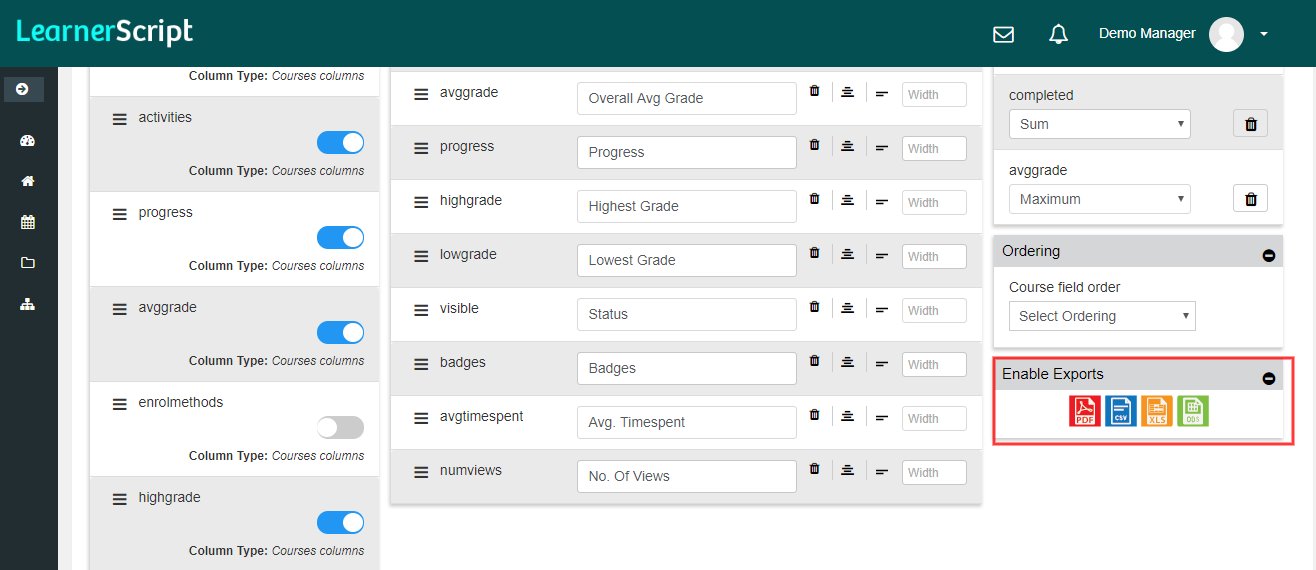 Coming to the export feature, the following formats are available, as listed below–
While designing Moodle report, you can enable export feature for a particular report from the design page. In addition to that, you can also give permissions to whom you want to show the Moodle analytics. And still further, set conditions for displaying the same such as – a specific time window.
Here is the path that will lead you to the feature – Actions icon of any widget > Design > Enable Exports. Then this export feature will be active for Moodle analytics.