Covid-19 Support Sale: Get This Moodle Analytics Tool at 10% Less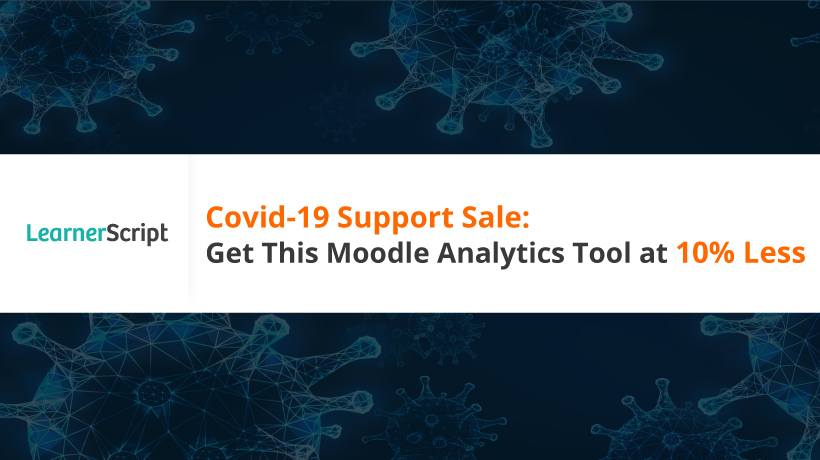 What you and I are going through now because of Covid-19 is unprecedented. It's a crisis of a World War in magnitude. All most all countries on either side of the hemispheres of the earth are facing the never-seen-before crisis brought in by this novel Corona virus.
The pandemic has been obstructing every kind of activity from industries to educational organizations to nonprofits to corporates to the endless list.
But there is the light at the end of the day. We're never out of hope.
Coming to the Learning and Development (L&D) side of corporate/educational learning, LearnerScript wants to do its bit in these tough times. This Moodle reports and the dashboarding tool comes at a price of less than 10%.
You can buy this Moodle analytics tool by using a coupon code called – Covid-19.  When you use the code, by default you get a 10 percent discount from the actual price of this Moodle plugin.
So using this tool, you can continue to go about your corporate training across the spectrum of businesses.
Thus, LearnerScript wants to support your L&D in these tough times and help you with the advanced and insightful analytics for your Moodle platform. For more information, you can contact regarding this Covid-19 support sale for Moodle and IOMAD users.