A BigBlueButton Activity Report for Moodle Educators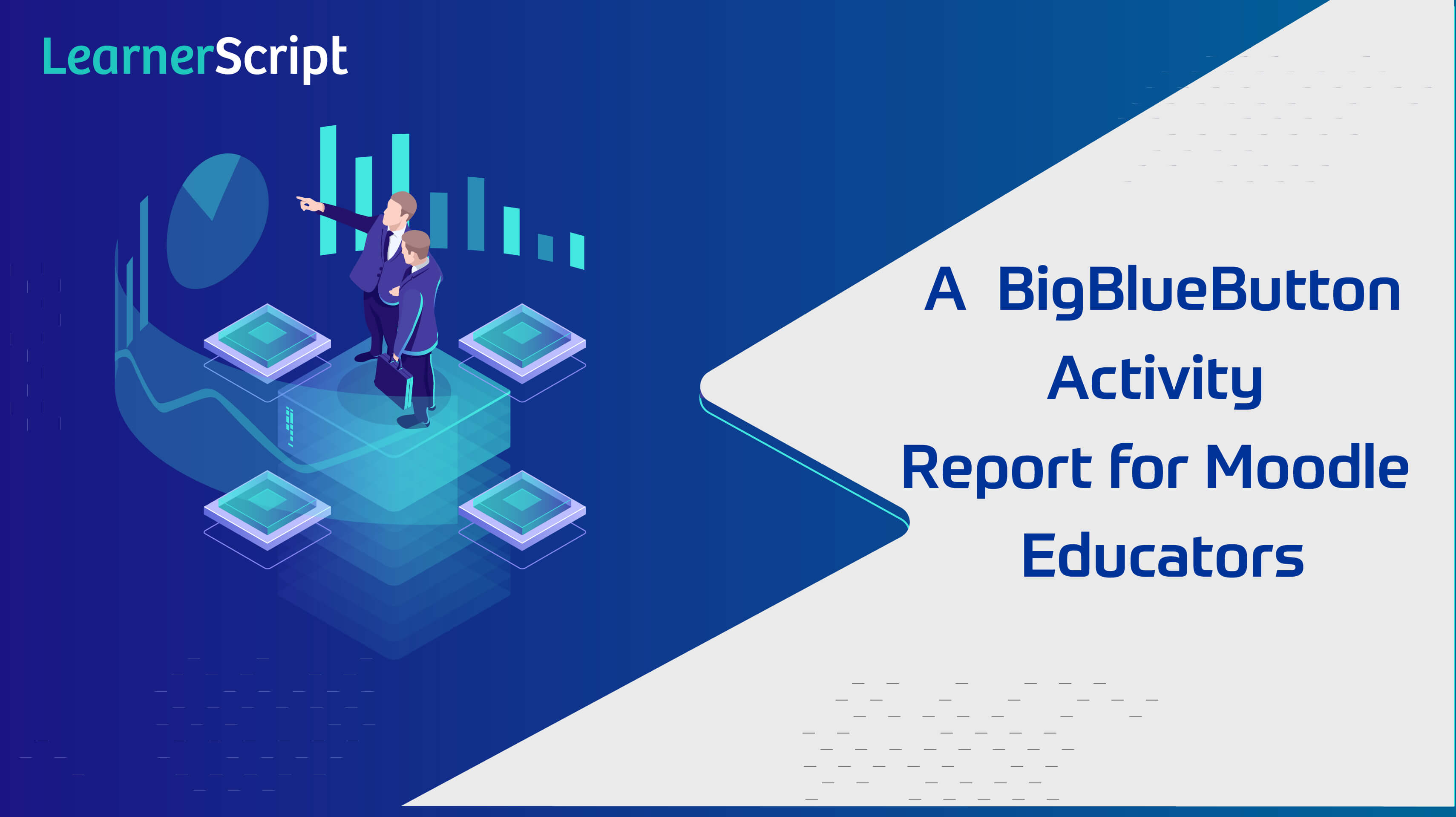 BigBlueButton (BBB). Before the pre-Covid-19 crisis, maybe the name sounds out somewhat peculiar and is mostly unheard of. But the tables have turned now with continuing pandemic across the nations.
Thanks to the situation, the educators are now looking at the Open Source technologies such as BigBlueButton. One of the reasons is to get the best by spending a shoestring budget during the crisis.
Since a government regulatory in force in many nations, conducting classes on-premises isn't possible. However, BigBlueButton makes it possible if schools, colleges, corporates, and such organizations will adapt to the situation.
As they say, BigBlueButton is an Open Source, web conference system for online learning. This technology helps to conduct live classes through the web. To learn more about it, visit its site.
Some of the LMSs in the market have integrated it. In the Moodle Learning Management System (LMS), it is available as a plugin.
That's all fine.
But how a BigBlueButton activity report is helpful to Moodle educators?
The report developed in LearnerScript, a Moodle analytics plugin, helps you know these learning aspects:
• The BBB activity name
• Time-spent
• Number of attendees
Plus, a teacher/admin can see the engagement side of their students:
1. How a student is contributing to chats?
2. Is a student able to raise hands to clarify their doubts in the live online class?
3. Is a student responding to the online polls?
And such many interesting aspects of online learning! From the students' engagement point of view.
To have a look at a sample report, click on the video below. Or better visit the demo site of LearnerScript to see for yourself.
If you're a Moodle educator and need one such BBB report from Moodle, you may contact us. And let's see how we can help you manage online classes with useful Moodle analytics.