LearnerScript 2.0 Compatible with IOMAD, Check Demo Now!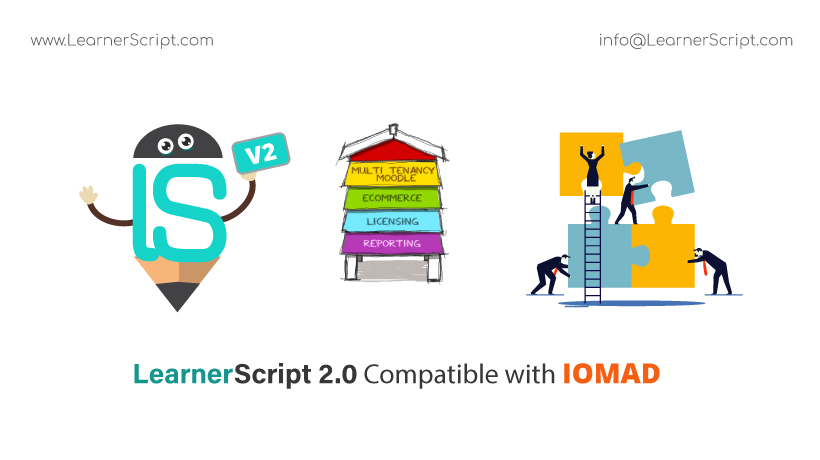 A few months back we have announced the compatibility of LearnerScript with Iomad, the enterprise version kind of Moodle platform. Meanwhile, we have come with the second version of LearnerScript to drastically improve the tool's performance. 
And now, we gladly announce that this second version of the Moodle analytics tool is compatible with Iomad.  
Additionally, you can take a walkthrough of LearnerScript for Iomad from this Moodle plugin's website. Earlier, this facility was not available with the first version of this advanced analytics tool. 
The demonstration of this tool for Iomad includes for its various roles such as – Manager, Company Manager, Department Trainer & any guest user as Demo User. 
That's all with the news.
If you need any personal demo for Iomad, you can shoot us a quick mail and we will surely get back to you at the earliest. Also, if you want to know more about LearnerScript, browse through its website.