Above all else, your user profile speaks volumes on Moodle eLearning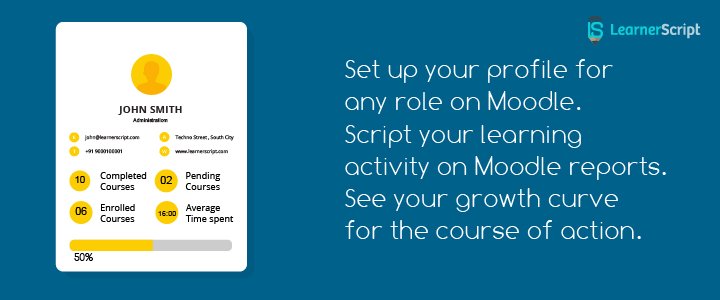 Nowadays, you come across a good number of social media sites asking you to set up your user profile. But watch this thing: whether it's a popular social network or just a different site on the internet, setting up a user profile on their site has become a norm. And the activities you repeatedly do on their site, in general on the internet, contributing to their business – either to make or break them.
If that is the case, how much more it would so when it comes to your very learning and development (L&D)? Definitely, setting up Moodle user profile will contribute eLearning insights for you to push past beyond the limits.
One User Profile at a time
A Chinese proverb says – even a thousand miles journey begin with one step at a time. So does your revolutionary growth in L&D with a Moodle user profile. Just one user profile, at a time! That's what you can do with this feature – Moodle user profile, on LearnerScript.
Measure your L&D growth on LearnerScript, which an advanced analytics plugin for Moodle LMS. Assess your growth curve with this feature from time to time, before it's too late to make decisions from the insights drawn.
With your Moodle user profile, you can get the learning analytics by simply adding columns to the user profile. For example, you can add a column to your user profile like
Enrolled courses
Completed courses
Course grade
Overall completed courses grade
Quizzes
Assignments & Badges
Status
Depending upon the necessity, you yourself can add any column. It's not rocket science!
Over to Method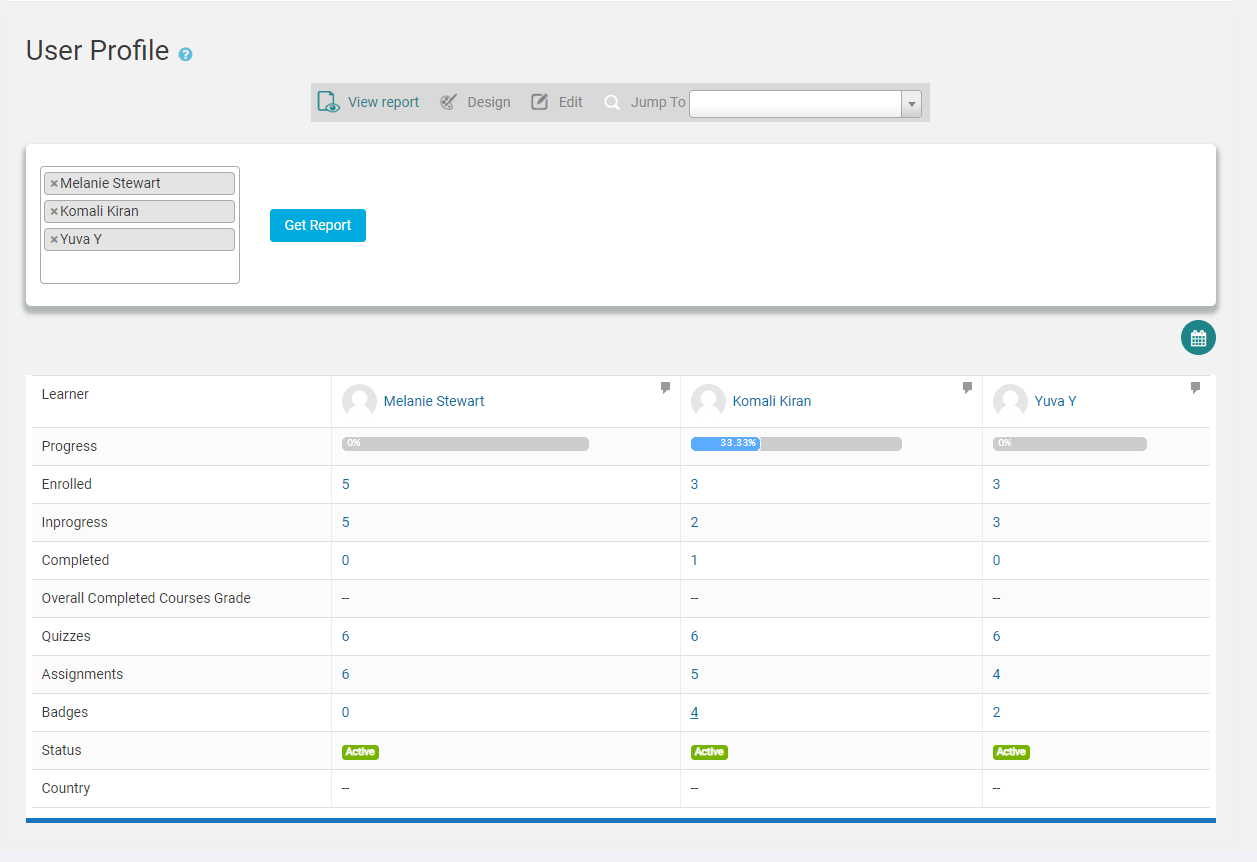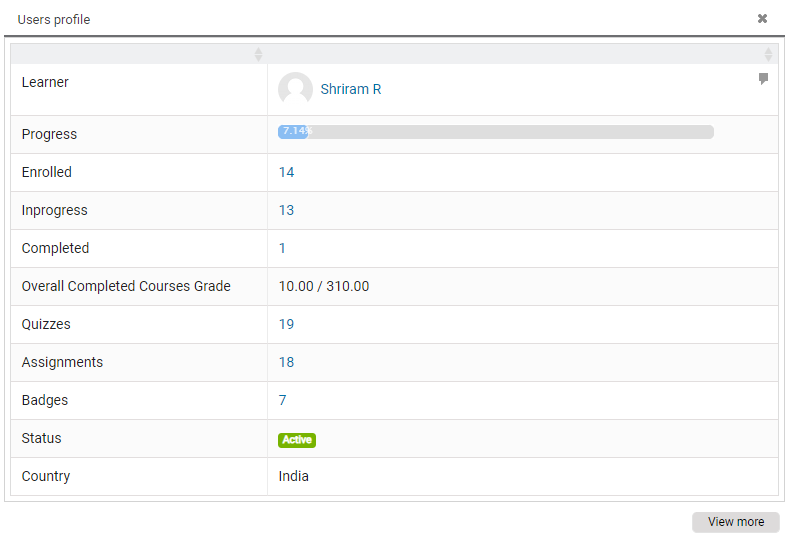 From the Learners' Summary, click on any learner. You will get a summary report. Again, click on view more. And that will take you to the exclusive user profile page.
Even for a particular Moodle profile, you can use the timeline and get the advanced analytics (Moodle reports) for a – week, month, year, custom & all.
On top of that, you can compare different Moodle user profiles using LearnerScript. This will help you know who is doing better and in which course. For doing this kind of comparative analysis, you can analyze three Moodle profiles at a time.
This comparative analysis becomes a template when you want to understand the other users of your Moodle LMS.
Meanwhile, if you want to message your learners instantly, you can do so by clicking on the message icon, available against each learner. That will help your Moodle user know his/her learning updates and take further course of action in the process.
Thus, by setting up your Moodle user profile on LearnerScript speaks volumes about your Moodle eLearning – what you are and where you are going.